"Dishycrafts cosplayt graag characters uit fantasy game, films, en TV series. Hij gebruikt graag gevarieerde materialen en concentreert zich graag op de kleine details van een kostuum. In zijn vrije tijd werkt hij voor de Foamtastische Huiskamer waar hij workshops geeft in het maken van props en cosplay onderdelen. "
Hi and welcome! We are Sophie and Liza, two cosplayers from the Netherlands. Together we are Team Paraluna.

Thanks to cosplay we travel all over the world and every journey has brought us beautiful memories and fantastic new friends. We feel thankful and grateful for these experiences every day.
We make all our costumes completely from scratch and with each new project we aim to hone our skills. Experimenting is our mission and we strive to keep on thinking of new ways to bring our favourite (videogame) characters to life.
More information soon!

Photo by@orkfotografie
Welcome to the wonderful world of my experiences of board & card games.
For quite some time now, I have been a great lover of board & card games.
And because the range and diversity of board games is so huge, I always try to gather information before making a purchase. These days, this mostly involves going on the internet. There is no shortage of Dutch reviews, but the videos (for visual imaging) are rarely in Dutch.
And it is this breach into which I have jumped. I make Dutch-language videos of the board games I own (or borrow from friends) and distribute them across the internet. It is actually a hobby that has grown out of control, but one I really enjoy.
Flores was created by 2 gods, the sun and the rain god. Together they brought to life this vibrant world and their 7 races. But now, thousands of years later, the gods are fighting, resulting in devastating natural disasters like floods, droughts and fires. Who will stop them?
Flores is a DnD graduation project for the HKU in progress about a world full of plants and their symbolism! Come check out the progress of this project and try out the NPC vtuber!
For more updates visit my twitter!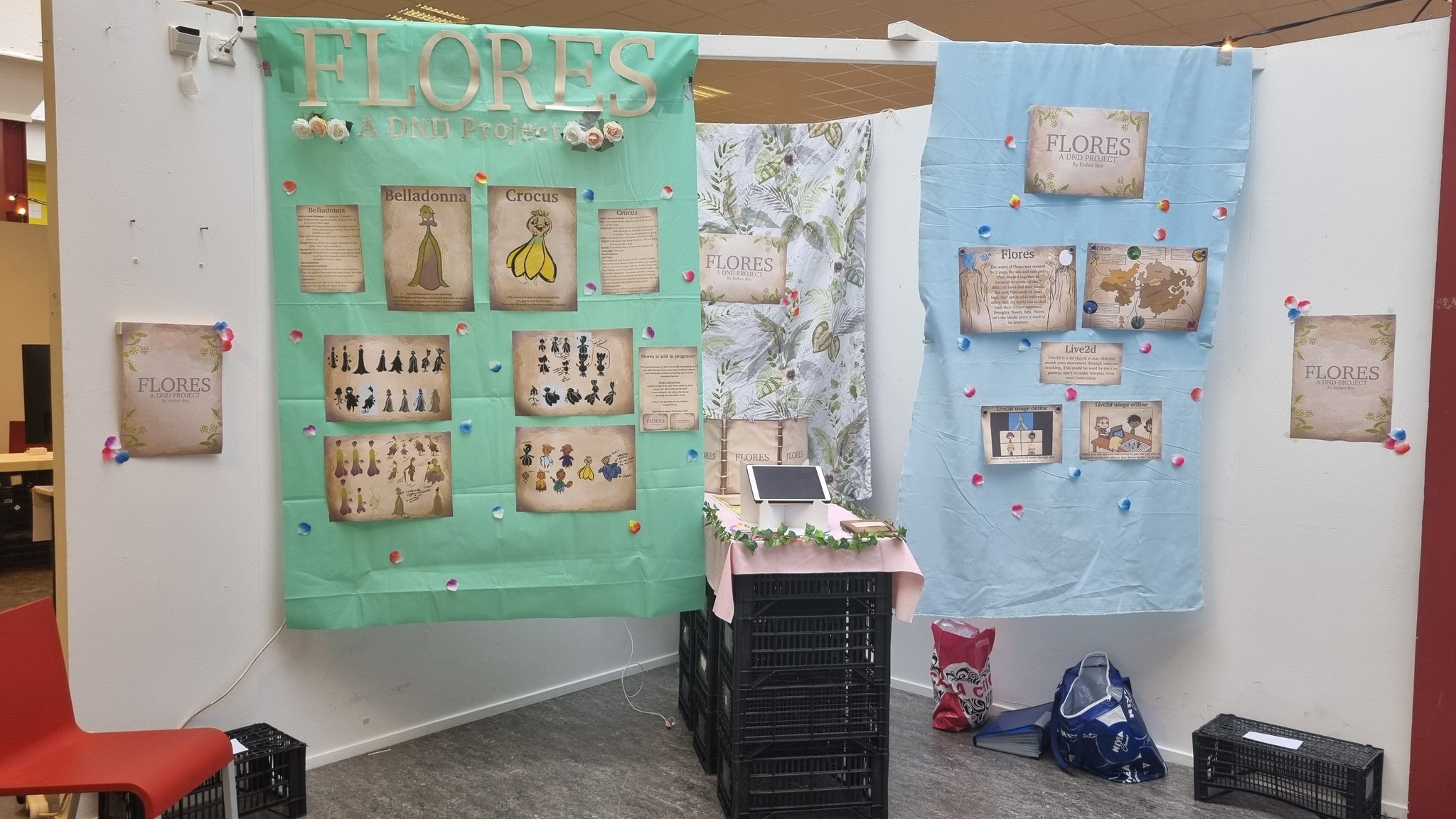 Of je nu op zoek bent naar cosplay materialen of je wil advies of je outfit op GameForce herstellen?
De Foamtastische Huiskamer is de gedroomde locatie voor alle cosplayers!
Ruim 15.000 verschillende hobbymaterialen en workshops in verschillende velden. 
Alles voor jouw hobby, Kaarten maken, Stempelen, Scrappen, Mixed Media, Cosplay, Schilderen, Boetseren, Tekenen, Bulletjournal, foam pruiken, Schminken etc! 
Onze Cosplayers staan altijd klaar voor alle vragen die er gesteld kunnen worden, kom gezellig langs! 
Organiseert de  cosplay competition.
Coy Photographics, de plek waar mensen, mensen mogen zijn.
Gevestigd in het Stadshart te Zoetermeer, is de studio waar we ideeën tot leven wekken.
Voor elke gelegenheid of idee staat de deur open en wordt je verwelkomt met een warme kop koffie of thee. Koekjes, noodles, kleding en props zijn er vanzelfsprekend in grote hoeveelheden te vinden.
Op Rincon zullen zij met hun eigen achtergrond staan om van iedereen foto's te maken voor de cosplay competition! Kom gezellig langs!