I am Ann (they/them) from RedHead Games & Roll Initiative Con, and I'm a freelance game and content creator for TTRPGs and i am the founder of Roll Initiative Con also know as RINCON.
My greatest accomplishment, my greatest passion, and my greatest joy is building the RINCON Kingdom!
I'm proud to call myself the Queen of RINCON and proud of what we have achieved together! We, as a community, had a fantastic first edition of Roll Initiative Con where the atmosphere was loving, welcoming, and truly homely. That is my aim: to create a place filled with fantasy, adventure, and wondrous things that feels like home, where you can be yourself and find new friends, enjoy the moments, and fulfill those quests!
With love to all,

Queen Ann
Kingdom of RINCON
The RINCON Kingdom is all about connection.
The phrase "a stranger is a friend you haven't met" gets close to the heart of RINCON. It is about connecting with each other, with like-minded people with a passion for adventure and fantasy. The ability to be completely yourself and lose yourself in the unique world of TTRPGs.
---
RINCON – Behind the castle doors
Roll Initiative Con is a Social Company, which means Queen Ann is registered with the Dutch Chamber of Commerce (Kamer van Koophandel) as a one-person company, but she runs her company in a socially responsible way.
The company does not exist solely to earn a profit; instead, Ann wants to create a community and make a positive impact on the world by providing a safe space for connections. That's why she uses Ubuntu as a guideline for how she runs her business.
Ann's goal with RINCON is simple: to become Europe's coziest TTRPG convention with the cozy, homely atmosphere and ensuring that everyone is welcome and feels safe to be themselves.
What does this mean?
Ann will strive to keep prices and costs low.
Ann will collaborate with other social and community organizations.
Ann will work with volunteers to help maintain the heart of RINCON, always open to multiple perspectives.
If the company grows sufficiently, it would be Ann's dream to employ people.
To continue supporting LGBTQIA+ charities.
To always provide a safe space for everyone to enjoy the convention and connect with others."
---
Core Values of RINCON
Safe and loving environment
Inclusive for Neurodivergent people
LGTBQA+ friendly
Focus on connections with each other
Focus on unique world TTRPG

We've divided our Kingdom into smaller realms, each with its own Knight Commander, who assists and contributes to making Roll Initiative Con a reality. Every realm is populated with Knights who help us in every imaginable way to create this wondrous convention for everyone!
Without my Knight Commanders and my Knights, RINCON wouldn't have been possible at all. So, from your Queen, from the bottom of my heart: Thank you for all your support!

Love Queen Ann
This is an ethical or humanistic philosophy from the southern part of Africa that revolves around dedication in giving and taking.
A commonly used definition of Ubuntu is "The belief in a universal shared covenant that unites all humanity."
The core revolves around humanity, around the idea is that a person can only be happy if others are too.
Ann de Leeuw strongly believes in this and everything she does stems from the idea that we are stronger together. That by working together, sharing, we can have unique experiences and experience the beauty and happiness in the little things. This is also why Ann wants to make RINCON accessible to everyone, seeks connection in volunteers but also the stallholders, instructors and more. Together, we can create something beyond the commercial vision that keeps individuals away from the connectedness of each other.
---
Collaborations & Ubuntu
For Ann (and therefore for Roll Initiative Con), it is important that all the partners RINCON works with or collaborates with share a similar vision of social entrepreneurship and the importance of love, humanity, and sharing.
At RINCON we are a safe space for everyone that mean we work hard to be a safe space for all LGBTQIA+ persons. We love everyone and we feel everyone that can behave like a decent human being need to feel safe, loved and welcome at RINCON.
RINCON is and always will be a LGBTQIA+ friendly convention and we find it extremly important to share that loving vision with the world; to stand up, protect and fight for the rights of LGTBQIA+ here in the Netherlands.
---
Therefore, we, since the first edition, are affiliated with the Dutch charity Stichting COC.

COC Netherlands stands up for the interests of lesbian, gay, bisexual, trans and intersex persons (LHBTIs). We work for equal rights, emancipation and social acceptance of LHBTIs in the Netherlands and abroad. We strive for a diverse and inclusive world where people can develop to their full potential, regardless of their sexual orientation, gender identity or expression and sex characteristics.

---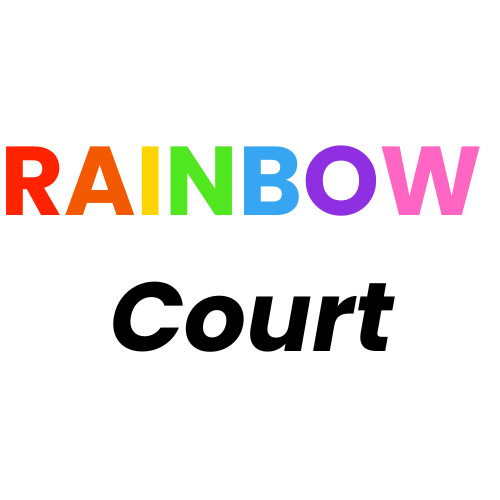 We will have a beautiful Rainbow Court this edition where you will find information about Stichting COC and a few LGBTQ vendors who will sell their awesome stuff and donate a percentage of their profit to Stichting COC!
Of course we will be holding another charity tombola!! That means you can buy a (or multiple) lottery ticket(s) for €1 (per ticket) but this time we will be organizing it differently so you dont have to wait till the end of the con. Of course we will donate at least 50% of the revenue of the tombola to Stichting COC as well!
TTRPG is an acronym that stands for TableTop RolePlaying Game – interactive, social games in which you create something with your friends in a shared gaming space.
Everyone involved takes part in creating, controlling and playing fictional characters and creatures in a world with different factions. In the course of a couple of hours (a 'session') up to a couple of years (with weekly, biweekly or monthly sessions) everyone at the table works together to create an ever evolving story in that world, based on everyone's ideas, cooperation and the game's rules.
Usually one person takes on the role of the 'Game Master', and becomes the host, referee and mastermind of the game. The GM (Game Master) is responsible for creating and conveying the situations the players encounter, but every TTRPG has its own rules about what the GM oversees, and what the players can influence.
TTRPGs are a unique mix of strategy, cooperative play, luck, acting, storytelling and discovery. Players and GM decide the genre and type of game together, and no two games are the same, even within the same system and the same story module.
From the 70s to today
The first TTRPG is Dungeons&Dragons – known from TV-shows like Stranger Things or Community, or from live play shows like Critical Role or Dimension20. It is a fairly traditional TTRPG with influences from war games, often focused on fighting and strategy.
However, there are a lot of TTRPGs available on the market, from large publications like Call of Cthulhu, to smaller indie games. These can be in any genre you can think of – horror, regency era, age of exploration, anything – and their rule systems can utilise dice, playing cards, Jenga towers, or even Twister mats.
Choosing a game
Tabletop RPGs are SO much fun and with so many different RPGs to choose from (Dungeons and Dragons, Pathfinder, Starfinder, Savage Worlds, Call of Cthulu and thousands more) – there's bound to be one out there for someone of almost any taste.
Whether you're into fantasy, sci-fi, horror or realistic medieval fiction – there's an RPG that'll suit you.
It can seem daunting to get a foot in the door but over the next few months I hope to guide some of you into the deep of with tabletop roleplaying!